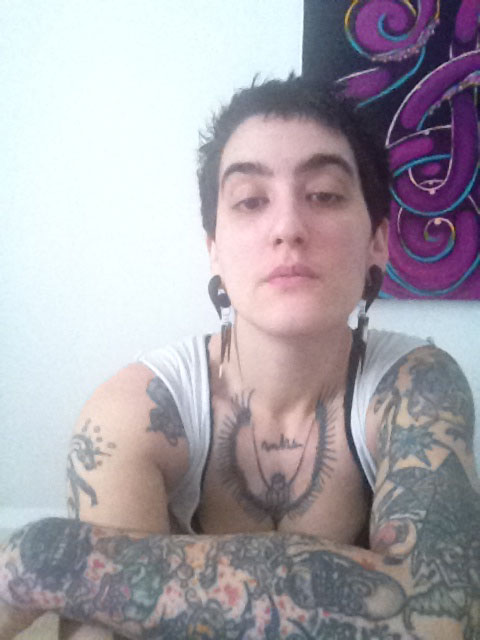 Hi my name is Clara Manfredi
I am a Wapsi Girl! I have walked through hell,have been burned to nothing. I have rebuilt my life from the ashes. I am a survivor of abuse. I am a sufferer of chronic illness. I am a single mother. I am a home owner,a painter,a crafter,a future business owner. I am stronger now than I have ever been before,and have learned the secret of the trees, I have learned to bend.
6 years and 6 months ago I fled a violent man 3 months pregnant. When my child turned 3 I had paid all my outstanding debts,when he turned 5 I bought a house. I did this without child support,without gov aid.
This year I fought my illnesses into submission,am starting a new career path,and continue to progress towards my ultimate goal of running my own store front selling hand made goods and teaching art.
I am strong,I am fearless,I am a survivor, I am a Wapsi Girl!