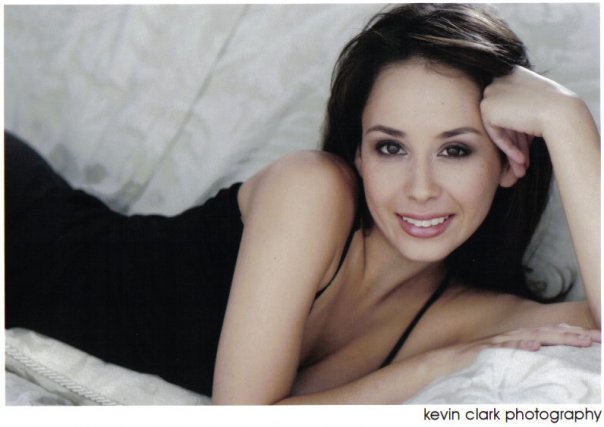 What does it take to be a Wapsi Girl?
I think that being a Wapsi Girl means never having been perfect. It is someone who has experienced a lot of bumps in the road and has overcome them by gaining strength from the experiences. Being a Wapsi Girl means admitting your mistakes to others and allowing others to learn from them!
I was honored that Paul asked me to participate in his Wapsi Girl Project. I have been reading his comics and was quite humbled by his work and strong female readership. I love the characters that he has created because they are just so real. I hope that adolescent girls get to know and love these characters, because girls at this age need to read about others like themselves. They need to read about other girls who lack self-confidence, are full of contradictions, are childish, headstrong, selfish, jealous and bitchy. They need to see that these same characters can be confident, inspiring, compassionate yet strong, too. They need role models who are able to make almost impossible choices and live with the consequences.
What makes me a Wapsi Girl? Well first of all I am a human being…. I am an actress and a writer too, but once upon a time I used to be really shy. I was someone who was afraid to ask for things and never had my true voice heard. As I grew older and began to meet people that were like-minded and not judgmental of my character, I gained the confidence to forge ahead with the things that I wanted to do in my life. (Much like Monica, I have a strong group of friends and colleagues who love me for me and thus, let my creativity shine.)
Doing what I do, one can easily fall into a terrible cycle of desperation and develop a need to be 'working'. I admit to having made the mistake of falling into that exact cycle early in my career. Having strong people around me caused me to see that I have so much to give and with a lot of hard work you can make your dreams a reality. There is nothing stopping you from taking control of your life and career… and making your long lost dreams come true. I live my life by the mantra: Live life to the fullest everyday… do what you love, love what you do, and always let the people you love know it.
Xo
Jovanna Huguet
jovannahuguet.com
http://www.imdb.com/name/nm1785266/
& stay tuned coming soon: www.thetrueheroines.com