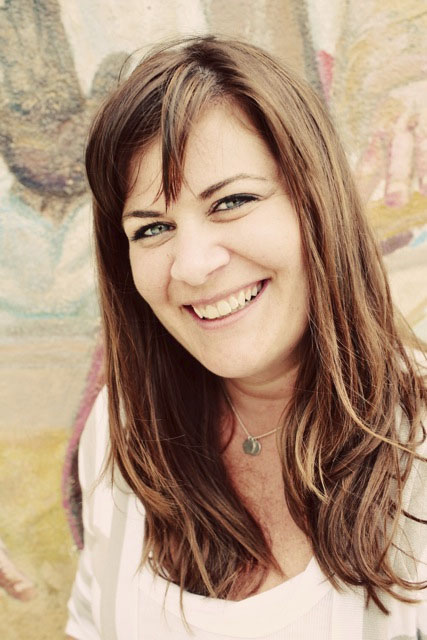 What is a Wapsi Girl and what makes me a Wapsi Girl?
It all started one morning with Sesame Street on television when I was a little girl. I was waiting for my school bus to arrive. All of the sudden, I found myself trying to understand why the muppets kept opening and closing their mouths. They were not making any sense when they barely moved their hands. I got distracted when my mom told me my bus was here. I got on the bus and saw my bus driver doing the same thing with her CB radio but my friends didn't. I waited to see my favorite 1st grade teacher do what the muppets did but she didn't. Later on, while my friends and I were busy coloring, I saw my teacher do it to another teacher in the hallway. I got home all confused and asked my mom what was going on. I'll never forget what she told me that afternoon.
"Oh, they are hearing people and they use their voice to speak. We, on the other hand, are deaf and we use our hands to use American Sign Language."
Wait a minute. I'm deaf? They're hearing? They're different from us? From that point on, I started to think about the people around me. Little did I know, I was up for a big challenge for the rest of my life. The thing is, you get labeled because you are different and you're considered part of the "minority". With that attitude from our society, I've learned that it is up to me to educate others about how being deaf can actually be a positive experience.
I've been deaf since birth – growing up with a deaf family. Yep, I can't hear a thing. Don't start feeling sorry for me. Lemme tell you, I get the best sleep of my life like, every night. Let's say, you never drank a frappuccino in your whole life. People are shocked when they learned you never tasted a frappuccino before. People feel sorry for you but you feel just fine, right? You don't feel like you're missing out anything. You don't feel "something is wrong" with yourself. My point is, they're making it a big deal than it actually is for you. You're not disabled. you're not handicapped. There is much more to life than just missing out on one thing.
So what do I do to overcome the obstacles and make it into a positive learning experience for others? In the past, I used to "warn" people by shaking my head and pointing my ears to let them know that I'm deaf. It was like a signal to let them know that the best way to communicate is to write back and forth on paper. That was when I would often see the sympathetic look on their faces and get asked the infamous question: "Can you speak?" Can you sign? No? Then we're even, let's go back to paper and pen, Okay? That used to be aggravating for me.
Nowadays, I would just simply use sign language to say "Hello, I need your help, do you have – " Even if they don't know a single sign, they still get the message loud and clear. That is the exact moment when they reach out to get a piece of paper and pen. They would smile and I start writing what I want to ask with such a positive feeling. Or if I'm lucky, they sign back to me.
So, I'm perfectly happy with being deaf. I don't need to hear birds tweeting to live normally. Twitter is a lot more fun, if you ask me.
My name is Maureen and that is what makes me a Wapsi Girl – a Deaf Wapsi Girl