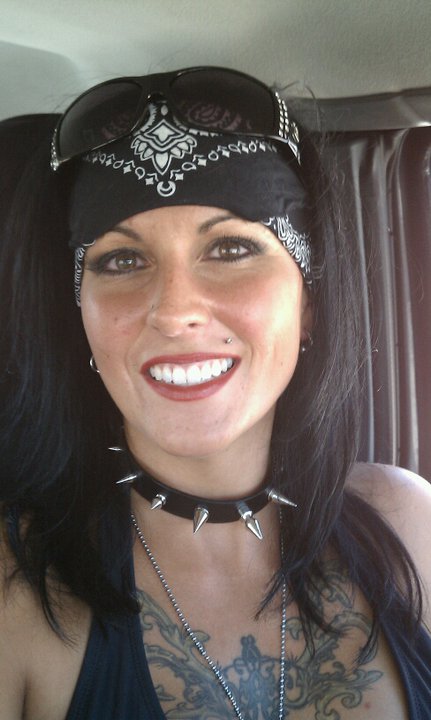 Every Wapsi Girl has a story, but not all are open books. Wapsi Girls feature women who embrace values and characteristics that exceed commonly acknowledged standards. They have an inextinguishable spirit, confidence without conceit and are heroines in demonstrating perseverance. Each highlight unique greatness, and differentiating quarks.
I am known as Tawni, and consider my main "super power" one of vivacious color. I am an oil painter enthralled with abstract-expressionism that has become my successful signature style, yet pained by the recurring battles of questioning myself in my ongoing vocation as an artist. This is generally accepted as the occupational hazard for the field. Rather morbid compared to sore feet or a "farmer's tan" in my opinion but we Wapsi Girls are tough as nails and this pulls in that bit on perseverance! I am a spitfire, sassy, feisty – certainly rough around the edges, personality traits that play a renegade like role in the business of art. While I'm well educated on the professional practice in the high art world, I still shun the concept of formal representation of a visual artist by red-tape mandated compositions.
When I'm not painting I'm managing canine chaos in the tune of a couple Great Danes and a 10 pound hellion. Overlapping a lifetime of psychedelic artistry, I have a professional background exceeding a decade in the companion animal industry including non-profit shelter administration and formal behavior modification. Naturally what this means in the universal laws of irony is that the dogs our family owns would be entirely dysfunctional, animal-anarchists which I take full pleasure in exploiting for my personal comedic relief. They're always "cute", we always love them – but the important quality that the ownership of these un-saintly critters teaches is patience, and kindness through occasional frustration. Lessons of true value to our 11 year old son.
Art and Animals have been and always will define large categories of my being. A third long term but not necessarily an intrinsic element of my life is my service to the U.S. Army. Serving in the army offers me an additional avenue to whoop my own ass by means of continuously pushing myself with physical training. I've always been a fitness nut. I'm a long distance runner, weight lifter, and continuous Insanity fitness user. Having semi-annual military physical fitness tests gives me external motivation for internal challenges to exceed previous scores. It's something entirely nerdy on an athletic junkie level!
I am a Wapsi Girl. I have several excruciating stories of trials and tribulations but I keep those books unavailable for sign out. I do not wallow in luggage of the past while I keep my eyes on the prizes of the future. My name is Tawni. Foremost, I am a mother, a wife and a dog-owner x 3. I don't bother doing things unless I have every intention of doing them with exceptional effort. I am strong, coined by those close to me as simply a "badass". My sensational spirit occasionally intimidates those who haven't come to know me, but I guarantee my heart is as big as my gusto. I strive to highlight greatness in realms of Art, Animals and the U.S. Army.
—
Tawni
Visual Artist & Designer
Tawni Art
www.facebook.com/TawniMadameMayhem
www.twitter.com/@TawniArt