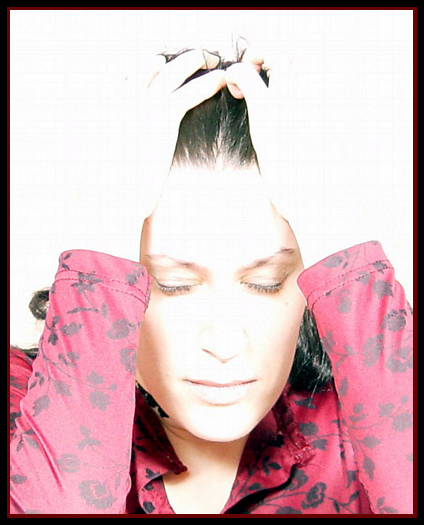 What is a Wapsi girl? The other "girls" here have covered that, and though I could offer up fresh angles to explore, it really wouldn't give you any clearer a definition. That's the soul of these characters, I think — that they are real enough, honest enough, that even while staying true to themselves, they can't be defined in one way, be the same "person" to everyone who meets then, gets to know them. For me, it's as much about the negative characteristics as the positive ones, about acknowledging and working through things — with a sense of humor maintained — more than simply trying to get over them. It's about how life is full of amazing, unfolding mysteries…whether paranormal or perfectly normal…as long as you're open to letting it all teach you about who you were, who you are, and who you might become. It's about letting everything touch your reality, while deciding what role you want to play in your own life, and the lives of those around you.
I'm no stranger to keeping an open dialogue with my daemons. Trailing broken chains of abuse behind me, physical handicaps forcing me to live each day by the spoon theory, and fighting for the future of my toddler son, whose early medical problems left him with a neurological disability…if it wasn't for seeing it as all part of the journey, and laughing (ok, screaming and crying, too) with my loved ones along the way, I'd never have made it this far. It's all worth it, though. Not only has it made me the person I am today — and while I'll always have mixed feelings about myself, I have the love of my husband and son, and friends who might as well be true family, so I figure I can't be doing too badly with myself — but it has made me a person who has been able to help many others along their way.
While being an at-home-mommy has taken me from careers in teaching and counseling — I'm now a custom jeweler, as well as a "reporter" on Special Needs Kids issues, for Examiner.com — I'll never give up on the chances that life offers me, to make the kinds of differences I didn't always have the benefit of, as I got to this point. Because, you know what? Your everyday human still has a heck of a lot of power within them.
http://brc_gallery.livejournal.com/
http://www.examiner.com/x-7542-NY-Special-Needs-Kids-Examiner