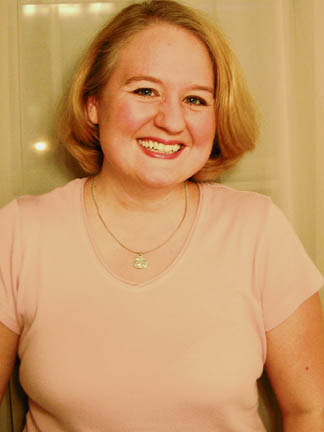 Ryalyn
When Paul asked me to contribute to the Wapsi Girl project I was honored as much as I was surprised. I didn't think I was anyone that people would be interested to hear about. So I sat down to write this question: who exactly are the women of Wapsi Square? We've got Shelly, the aggressive, fiercely protective one. We've got Jacqui–sunny and optimistic and unafraid. We've got Heather, the older sister type, tender when needed, but brutally honest when it's called for. I sat down and wrote out my list of characteristics for the Wapsi women.
This is what I came up with. Wapsi women are brave, confident, aggressive, assertive, beautiful, grounded, friendly, humorous, adventurous, creative, aspiring, caring, strong, intelligent, and feminine.
Last June, I quit my job of three years and moved to Savannah, GA. I didn't have a job, I'd only met my roommate twice, I hadn't seen the apartment at all, and I didn't know anyone in the city. All I knew was that I wasn't happy where I was and I needed to move. It was one of the most frightening things I've ever done.
I went anyhow. I packed up everything, moved it down with the help of my loving parents, and started trying to find my new life in this beautiful city. It has been one of the greatest decisions I've ever made. My roommate and I get along great. My boyfriend also moved to the area after maintaining a 1000-mile long-distance relationship, and this counts as a wonderful thing. My job, while uninspiring and dull, is a good job and I work with good people.
It's not been easy. Finding a job was more challenging than I expected. It's difficult making new friends. And simply adjusting to life has unexpected dips and bumps.
But it's worth the effort and it's worth facing every single challenge.
What makes me a Wapsi girl is my bravery in accepting that I wasn't happy before and my confidence and adventurousness to move into the unknown and work to find my happiness. It's my optimism and my aspirations to be something more than I was and something more than I am. It's my strength to reach out for the unknown and embrace it with all its challenges and blessings.
These are the things that make me a Wapsi Girl. How about you?
Website: http://ryalyn-kylene.livejournal.com/