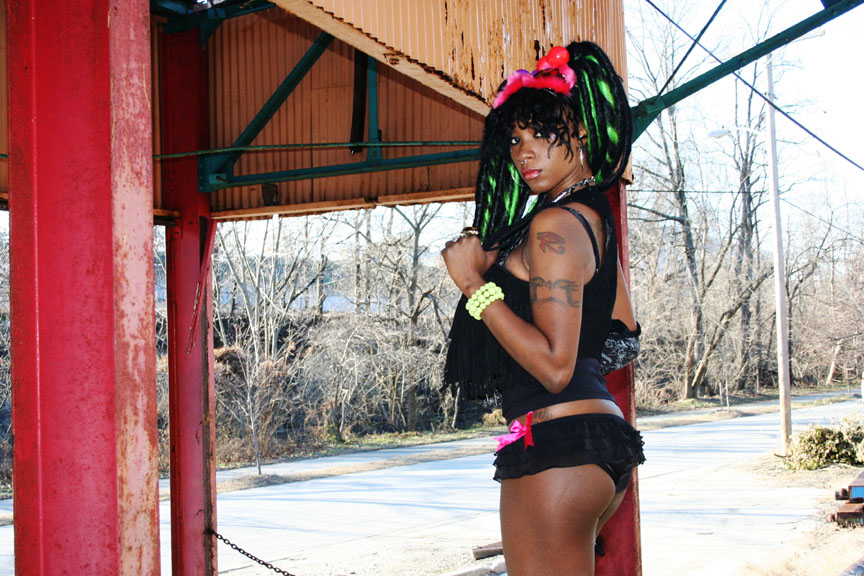 Upon reading and researching more about Wapsi Girl, I found that they represent strength, passion and perseverance.
What makes me a Wapsi Girl? Maybe nothing, ..maybe everything.
My name is THA ORIGINAL GATA (also known as Monique Dupree). I am a mother of 9 children, a wife, an actress, a vocalist, model & survivor.
I've spent my life going against the grain. I've been told more times than I can count if I kept having children, I'd never have a career as an actress. 9 children & 74 films later, I'm still working. I don't believe in giving up and I don't believe in "can't".
1 year ago, I decided to lose weight SO I could feel healthy again. Today, 63lbs lighter, I feel so proud that I challenged myself and accomplished another goal.
I truly believe that, in life, no one holds us back but ourselves. believe in yourself, love yourself, and push yourself; if you can do those things earnestly, then your success can be limitless!
THA ORIGINAL GATA
MONIQUE DUPREE
Monique Dupree on IMDB:
http://www.imdb.com/name/nm2374082/
Monique Dupree on Wikipedia
http://en.wikipedia.org/wiki/Monique_Dupree
Monique Dupree on Facebook
http://www.facebook.com/moniquegatadupree
Weightloss videos
http://www.youtube.com/moniquedupree7
Monique Dupree in Shadowhunters:Lost
http://vimeo.com/19192094
Monique Dupree in: The Good Parts short film
http://www.imdb.com/video/wab/vi2477824025/
Monique Dupree Reel
http://www.imdb.com/video/demo_reel/vi3238763033/