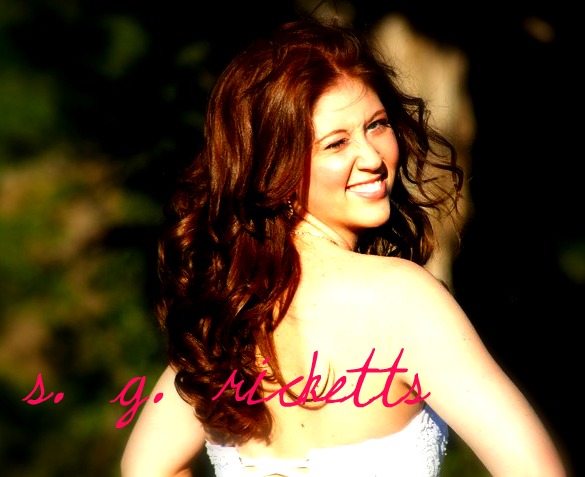 What is a Wapsi Girl? A Wapsi Girl is strong because she accepts her weaknesses. A Wapsi Girl is beautiful because she is different. A Wapsi Girl is smart, talented, and completely unique.
After reading all of the Wapsi Girls Paul had already chosen, I felt more than honored to have been chosen. Like Monica, I've had my own fair share of demons and insecurities and, until I read the others, I honestly wasn't sure I was worthy of the title Wapsi Girl. I stand fully corrected, because a Wapsi Girl isn't defined by how perfect she is. Rather, a Wapsi Girl is defined by her imperfections and the manner she handles them.
I had a great life growing up. My parents loved me, my siblings and I got along fairly well, and I had the talent of easily learning. School came easily to me. Sports were a breeze. I graduated high school wih a full-ride to college and a big, wide world before me. Life was good. I completely took it for granted. I'd grown up in a Christian household and resented the pressure to "be perfect" (although looking back, it was an imagined pressure). Desperate to gain freedom, I met a man and fell in love. In October of my freshman year, we were secretly engaged. By November, I was pregnant.
I was and am so very much luckier than more girls who get pregnant. My husband was not the kind of man to run away, and he honestly loved me. While the pregnancy was a shock, it wasn't as horrible as it could have been. Still, over the next two years, I struggled. I struggled to come to terms with the decision I'd made. I struggled to reconcile the future I gave up. I struggled to fix the relationships I'd destroyed. Through it all, though, I knew I had to keep going. Now I had more than just myself to think of. I had an amazing man and a beautiful son.
Four years later, I have finally fully regained my footing. I have returned to school full-time to pursue my dream job. I am working on my third full-length novel and am determined to be published. Best of all, I am sharing my story with women all over. While I don't regret my choices, I know the pain and shame and fear that women feel when something like this happens. I experience the stigma even now, and I hope my story can help other women make better choices.
My determination to overcome such a difficult situation while still pursuing my dreams is what makes me a Wapsi Girl.
www.steviegrace.wordpress.com
www.facebook.com/authorsgricketts